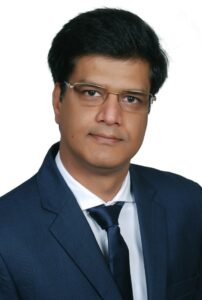 Q1: A small brief on the history and objective of Global Aluminium Private Limited
A: It all started back in 1996, when a visionary envisioned the vital role of aluminium in the world metal industry for the coming years and the way it would transform different industries across India & the world.
With small beginnings, Global Aluminium was started with a commitment to produce excellent quality aluminium extrusion profiles from one extrusion press and assumed the modern form within 10 years, to become the third largest aluminium extrusion manufacturing company, in India and the most sought after partner for global aluminum business requirements.
While many manufacturers have been trying to force push the pre-set extrusion profiles during that time to customers, Global Aluminium disrupted the environment with technologically advanced presses, facing the systematic challenges with ease, which till then were thought impossible making custom-made products, in various shapes basis customer design requirements. By 2022, Global Aluminium managed to attain 11 aluminium extrusion presses with a capacity of 50,000 Metric Tonnes per annum.
Q2: Where do you see your company by 2030?
A: We always follow our vision, "To become the world's most reputed and leading brand, successfully helping businesses with the multiple verticals of products and value added solutions".
Global aluminium started with an inspiration from American and European countries to cater the world quality profiles in India as per international norms and quality standards. Due to its continuous perseverance in quality, today it has started exporting to the very European and American countries and aims now to be a world leader in terms of quality and precision. By 2030 Global aims to successfully bring a revolution in the aluminium extrusion manufacturing field by enhancing the quality of its profiles integrating advanced technologies through automation, thereby building sustainable processes.
Q3: What gives you a competitive edge over other manufacturers, in the existing scenario?
A: Global Aluminium has 100% in-house testing facilities for the quality and finish. Global uses only primary homogenized billets for a refined grain structure, enabling better mechanical properties and offers a wide range of alloys and products, customized basis customer needs. We have a wide pan India network allowing for easy contact and support for better service. Global Aluminium has the advantage of in-house value addition of surface coating and machining which helps in reducing the transit time and handling of material that avoids damages, enhances quality and promotes accountability for the products quality.
Apart from this, Global Aluminium is a team of strong core technicians who understand the customer's needs regarding dies and extrusion application thus suggesting the best possible course and attaining the ultimate satisfaction of customer needs. Our technical team is the most competent and the fastest in the market to respond and deliver. At Global, we also lay emphasis on customer relationship management and believe in building long term business relations with our clients and can proudly say that in the 25 years since its inception no client has opted out of Global Aluminium.
Q4: As an industry expert, what will be your outlook on the industry for 2022-23, despite these volatile global scenarios?
A: The global aluminium market has some fairly decent experience of handling short term disruptions and market so far is pricing in a short-term disruption, which can be termed as a positive outlook.
With good amounts of aluminium inventories across manufacturers and with global aluminium market being good at handling short term disruptions, the overall outlook looks little optimistic on the supply side, where as the world's largest aluminium supplier, Russia with war scenario still on, might play a vital role in global supply disruptions  in long run.
However, a long drawn out war could impact aluminium supply and constrain production levels across segments, and thus would remain monitorable.
With the impact of the pandemic and happening of this crisis over slow recovering industry, might need a better push, an actual solid push than the optimistic outlook, to gain and manage further positive momentum, in terms of supply & consumption, both.